Archive for January 6th, 2010
You are browsing the archives of 2010 January 06.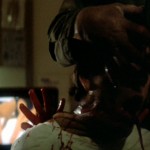 The Final Chapter is my favorite movie in the franchise and features some of the best kills in the franchise. My favorite demise in this movie has to be Doug. Jason killed him with his bare hands while the dude was taking a shower and crushed his head against the wall! When I was younger, [...]
Love is a Lie, for me, is quite synonymous with The Final Chapter. I hear the song play and I immediately think of the "dead f*ck dance". For those who do not know what the infamous dance is watch the below video.
Alright, now if you've never heard the full version of Love is a Lie, then [...]