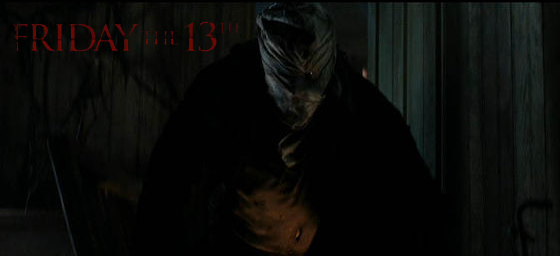 We were going to have this the last of the Best Kills feature for our big Friday teh 13th celebration, but we covered so many things Friday, this got pushed by the wayside. No worries, however, as we have saved probably the more controversial of the topic for last. So, let us know what your favorite kill of the most recent Friday the 13th film is. Yes, there are such kills in this film!
---
Kills By Counselor

1. Mrs. Voorhees: Head chopped off by counselor
Kills by Jason
2. Wade: His ear is sliced off, and it appears as though his throat has been slit.
3. Amanda: Burned alive inside a sleeping bag.
4. Mike: sliced with machete through the floor, stabbed several times and pulled under floor.
5. Richie: Machete slammed into top of head.
6. Donnie: Throat sliced with machete.
7. Nolen: Arrow shot through head.
8. Chelsea: Machete stabbed through top of head.
9. Chewie: Screwdriver stabbed into throat
10. Lawrence: Ax thrown at his back and then pushed through chest.
11. Bree: Stabbed through back with antler door hook.
12. Officer Bracke: stabbed in the eye with a fireplace poker.
13. Trent: He's sliced through the chest with machete and impaled on the truck.
14. Jenna: Stabbed through the chest with a machete.