VOTING CLOSED
I am more than a little curious to see how this matchup turns out. I have a pretty good idea where this is going to end up, but I might be surprised. Roy was a very popular pick when he was voted to the second round, but I wonder how he will stack up against a fan favorite and Police Academy alumn in Axel.
---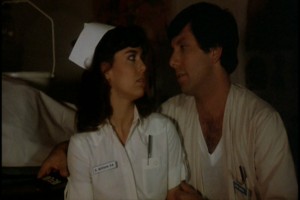 Axel (The Final Chapter)
The other coroners did not stand a chance against the superbowl of self abuse. Axel loves Christmas references and finding unique ways to examine cute girls on the slab. He has never matched wits against the likes of Roy, however. Do you think he could be so thoughtful to break a branch off of a tree and try reattaching it?
Roy (Jason Lives)
He was the last surviving paintballer. If only Roy would have stayed lost, he may have survived. He did have the quick reflexes to shoot Jason when he felt threatened. And, Roy is the first person to shoot Jason red, so that has to count for something.