VOTING HAS CLOSED
I thought that this would be an interesting matchup. You have two of the franchise's marquee characters. They are recognizable by anyone who has followed the franchise. One character is iconic for telling them they're al doomed and the other for giving Jason his iconic mask. Which character will survive to Round 3?
---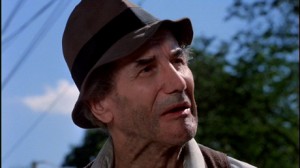 Crazy Ralph is THE prophet of doom. I respect his persistence on trying to warn everyone from going to the camp, but I still have to wonder why he went to the counselor training center at night after warning Jeff and Sandra they were doomed in the beginning of Part 2. Ralph, however, is a big believer in physical fitness as he rides his bicycle to both camps in Part 1 and 2 when others have to hike and drive miles to get there. He's a machine.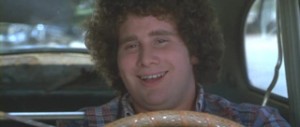 Shelly has his whole world in one little box. How did he fit that hockey mask in there? After Shelly taught the bikers a lesson after, "they went too far this time", he proceeded to juggle apples and suit up in a super tight, less than flattering wet suit to scare Vera. That damn hockey mask ruined his chance for some play. He should have gave it to Jason earlier in the movie.