VOTING CLOSED
Will young Jason be able to melt his mother's heart and have her allow him to move onto the next round? Or, has revenge darkened her heart so much that not even her own son can stop her from realizing her destiny? Which Voorhees will move to the final four, starting next week?
---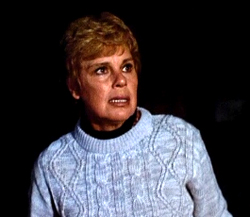 Mrs. Voorhees (Friday the 13th 1980)
Her reason for living. Her reason for revenge. Can she really have the desire to defeat her son? She even likes to talk like her son. Mommy is in quite the conundrum!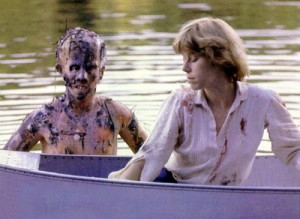 Young Jason (Friday the 13th 1980)
The one person Jason would yield to is his mother. She is the only one that he would lay down his weapons and die for. So, would he really be able to raise an axe and say good bye to mommy in order to move on?