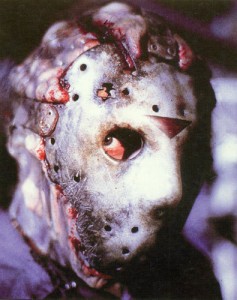 Another Friday the 13th is upon us. As part of this special day, I put together some great writeups, conversations and contest for everyone to enjoy. Check out the links below that will hopefully help in enhancing your enjoyment of our favorite day of the year, Friday the 13th!!
- Trailerpalooza Watch trailers of every movie in the franchise including some modernized versions!
- All New Interview With Adrienne King She reenters acting after 28 years!
- Bracket Challenge: The Best Jason Voorhees Character Your favorite version of Jason
- Friday Conversation: Your Favorite Jason Actor and Your First Friday Theater Experience
- Contest: Win Rare Friday the 13th LP Soundtrack From 1982 Create your own soundtrack to win the LP
- New Update for Friday the 30th: The 30th Anniversary Reunion August 13th, 2010.