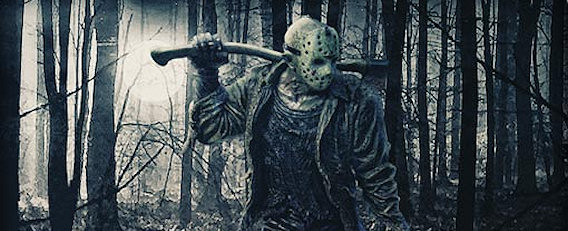 Emmett/Furla/Oasis Films and Crystal Lake Entertainment will produce a new hour-long dramatic series based upon the characters and settings of FRIDAY THE 13TH with the original film's director Sean S. Cunningham serving as Executive Producer it was announced today by Randall Emmett & George Furla, the Co-Chairmans of EFO Films and Robert Barsamian, president of Horror, Inc. producer of the FRIDAY THE 13TH feature films.
"We are excited to be partnering on this project and appreciate that the creative talents responsible for the original 'FRIDAY THE 13TH' feature film have entrusted EFOF with one of the most iconic characters of all time, enabling us to deliver original 'FRIDAY THE 13TH' stories in a brand new way," said Furla.
"The 'FRIDAY THE 13TH' film franchise has attracted many fans over the past 30-plus years, and the series will not only speak to these enthusiasts but also allow us to expand upon the scope of the stories that can be told," added Emmett.
The FRIDAY THE 13TH series will be a contemporary drama that focuses on the eclectic characters of Crystal Lake who are forced to confront the return of an unspeakable evil. New revelations about the history of the Voorhees clan will be uncovered as well as other secrets that were thought to have been long-buried – along with Jason.
"Jason Voorhees is synonymous with the genre and we plan to build on this legacy with a provocative and compelling take that expands upon the storylines that have already thrilled millions worldwide," explained Sean S. Cunningham.
"Expect the show to take viewers in some exciting new directions that we're confident will not only excite existing fans of 'FRIDAY THE 13TH,' but also attract new audiences to the situations and characters that inhabit the small town of Crystal Lake," added Barsamian.
Development of the series will begin immediately, with Randall Emmett and George Furla of EFOF, Mark Canton of Atmosphere Entertainment MM, Steve B. Harris of Diversion3 Entertainment, and Ted Fox of Fox Entertainment serving as Executive Producers.
Bill Basso ("Terminator") and Jordu Schell ("Avatar") have been tapped to reimagine the look of Jason Voorhees in the past and present day and Roy Knyrim ("Gods and Monsters") of SOTA FX will coordinate the special make-up effects for the series.