Archive for Jason Voorhees
You are browsing the archives of Jason Voorhees.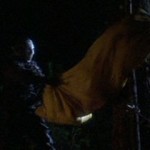 If the Friday the 13th franchise is to be remembered for anything, other than the iconic hockey mask, then it will be the elaborate and graphic special effects, which were created by various different artists and workshops, from the legendary Tom Savini and Stan Winston to the likes of Martin Becker and Greg Nicotero. Twelve […]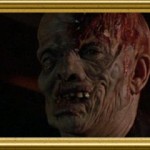 Ted White's introduction to the movie industry would be somewhat unconventional. Having played football for the University of Oklahoma in his youth, White served with the Marine Corps and, whilst stationed in San Diego in 1949, was asked to volunteer as an extra during a scene for a movie entitled Sands of Iwo Jima.
Whilst many actors have portrayed the character of Jason Voorhees over the years, only one actor has the distinction of being the first ever Jason to don the infamous hockey mask. Whilst he had obscured his features behind a sack in Friday the 13th Part 2, the makers of Part 3 knew that they needed […]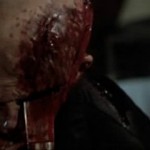 When Paramount Pictures announced that they would be bringing their lucrative Friday the 13th franchise to an end with The Final Chapter, the filmmakers were under pressure to deliver a climax that would not disappoint the fans. Throughout the two previous films Jason had impaled two lovers during sex and, perhaps most bizarrely, had crushed […]
Principal photography on Friday the 13th Part 2 was barely underway when the producers were forced to recast the role of Jason Voorhees, the film's demented killer. Warrington Gillette, the actor who had been set to portray the character, had proven to be a problem for the filmmakers, due to his inability to perform the […]
The iconic image of Jason Voorhees has become a staple of popular culture, yet before the hockey mask became a symbol of fear the character was just a scared young boy. In Sean S. Cunningham's 1980 original, Jason had drowned in Crystal Lake in 1957 due to the negligence of a group of camp counselors, […]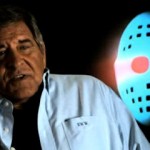 Dick Wieand's contribution to the Friday the 13th franchise is arguably one of the most controversial. With Jason Voorhees having finally been laid to rest in The Final Chapter, a new spree of gruesome murders begin in much the same vein, but the culprit is eventually revealed as disturbed paramedic Roy, whose son was butchered […]