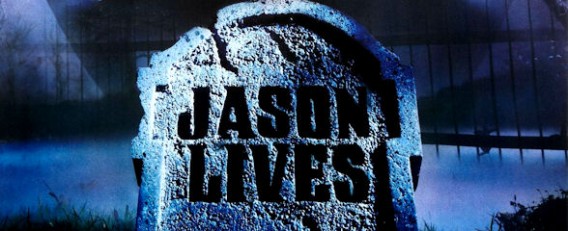 The sleazy direction that the Friday the 13th franchise had taken with A New Beginning had been of great concern to the executives at Paramount. Having brought the series to a satisfactory conclusion with The Final Chapter the previous year, the box office takings had been enough to convince the studio that Jason Voorhees was still a viable commodity, and so producers immediately began searching for ways in which to bring him back from the dead. The task of directing Jason's big comeback fell to Danny Steinmann, a former adult filmmaker whose commercial breakthrough, the Linda Blair exploitation flick Savage Streets, had made an impression on the producers. His initial cut of A New Beginning had featured graphic violence and nudity, prompting the MPAA to decline the movie a total of nine times until its obscene material had been trimmed to a level they deemed satisfactory. Not wishing to suffer a similar fate with their sixth Friday venture, following criticism by their otherwise loyal fan base, the decision was made that the latest sequel would move into less darker territories.
Having recently formed his own production company, Hometown Films, Mancuso Jr. had become less hands-on with the franchise than he had once been, but Friday the 13th was still profitable for the studio. In fact, the 1980′s would prove to be an extremely successful era for Paramount, having also scored with the Star Trek movies, Indiana Jones and their contract with comedian Eddie Murphy, which would result in such blockbusters as Trading Places, Beverly Hills Cop and Coming to America. Mancuso Jr., meanwhile, would enjoy modest success himself through his new company, producing the cult slasher April Fool's Day and the hit sci-fi- show War of the Worlds. But despite wanting to distance himself with the franchise that had first made his name, Mancuso Jr. had a responsibility to the studio and so approached their latest venture very carefully.
The initial concept for Part VI would have continued on from the events of A New Beginning, with the surviving characters once again returning. Both Melanie Kinnaman and child actor Shavar Ross had been approached to reprise their roles, but when Ross read the script and discovered that he would be killed off within the first few minutes he politely declined. John Shepherd, who had taken over the role of Tommy Jarvis from The Final Chapter's Corey Feldman, would also pass up on the chance to return, partially due to money issues and also the negative criticism he had received from the parents at the Bel Air Presbyterian Church where he had been working with children. An image of him brandishing a machete had been published in The Los Angeles Times and, whilst the kids found this very exciting, their mothers and fathers were less than impressed. With neither Shepherd nor Ross wishing to return, the producers decided not to recast Kinnaman and instead take the story in a new direction.
When searching for a suitable director in which to provide the series with some much needed commercial credibility, Mancuso Jr. eventually settled on Tom McLoughlin. Having been raised in Culver City, McLoughlin's father had attended USC film school, which had allowed his son free access to the MGM backlots as a young boy. There, with his school friends, he would spend the weekends shooting amateur movies based on his favourite horror characters or action stars like James Bond. At nineteen, McLoughlin relocated to Paris where he studied modern and classic dance amongst others and would often attend film screenings at the cinema across the road. Upon returning to America, he had developed a healthy appetite for the likes of Frank Capra and Jacques Tati, but soon found himself as a stage performer, before eventually forming the LA Mime Company, which led to a television series, Van Skye & Company, with screen legend Dick Van Dyke. Having earned an Emmy nomination, McLoughlin was invited into the Writer's Guild of America and soon found himself with an agent at the respected William Morris Agency.
But it would be his first movie, a low budget horror entitled One Dark Night, that would bring him to the attention of Mancuso Jr. and Paramount. Initially, he had been brought in by the studio to work on a suspense thriller, but soon concerns turned to the Friday the 13th franchise, which was in dire need of a facelift. McLoughlin was a fan of the series and the horror genre in genre, so the chance to be the first filmmaker to not only direct but write a Friday the 13th film proved too tempting to pass. Given free reign over the story and permission to ignore the downbeat ending of A New Beginning, McLoughlin commenced work on his screenplay, which would see Tommy Jarvis having escaped the institution where he had been treated and making his way back to Crystal Lake (now renamed Forest Green in an attempt to forget its bloody past), determined to make sure Jason was dead once and for all. Unfortunately, his meddling would cause Jason's corpse to be reanimated once again and Tommy, who becomes the prime suspect for the subsequent spree of brutal murders, is forced to fight his nemesis to the death.
McLoughlin would be allocated a budget of $3m, which would make Part VI the most expensive Friday the 13th movie at that time (with The Final Chapter coming second with $2.6m), and shooting was set to take place in Georgia in Covington and Hard Labor Creek State Park, Rutledge. With Mancosu J. preoccupied with his own projects, the task of producing the movie was given to Don Behrns, who had previously worked as a production supervisor for John Carpenter on Halloween and The Fog. The casting would once again be handled by Fern Champion and Pamela Basker, who had assisted on The Final Chapter and A New Beginning, and would later work on the TV series. With Shepherd having declined to play the lead, the role of Tommy (now transformed from a catatonic to a hero) would go to Thom Mathews, who had become a minor cult star after his turn in the zombie flick The Return of the Living Dead (which had also co-starred A New Beginning's Miguel Nunez and Mark Venturini).
At Mancuso Jr.'s suggestion, Tommy would be aided by an attractive blonde, and the role of resourceful Megan would go to Jennifer Cooke, who had enjoyed a recurring role alongside Robert 'Freddy Krueger' Englund in the sci-fi series V. For the role of one of her best friends, Cort, the producers would cast Tom Fridley, whose claim to fame was being the nephew of Saturday Night Fever's John Travolta, whose own career had suddenly come to a standstill. The director would cast his own wife, Nancy McLoughlin, in the role of Lizabeth who, along with future star Tony Goldwyn (Ghost, The Last House on the Left), would appear as one of the earlier victims, having attempted to plead with Jason by offering her credit cards. Darcy DeMoss, who would land the role of Nikki, had originally auditioned for A New Beginning, but had protested when Steinmann had allegedly asked her to show him her breasts during her audition. She would eventually lose out on the role when, during a wardrobe fitting, she claimed he tried to seduce her.
The role of Jason had initially been offered to Dan Bradley, who had performed stunts on the likes of Re-Animator, A Nightmare on Elm Street Part 2: Freddy's Revenge, House and Trick or Treat. Having shot a scene in which Jason attacks a group of office executives out on a paintball team-building weekend (which had been added to the script after the director was informed that the movie needed a higher body count), the producers at Paramount felt that Bradley had the wrong shape and ordered a prompt recast. C.J. Graham, who stood at six-foot three, would instead be given the responsibility of portraying the now undead Jason, which would require such stunts as pyrotechnics. With Paramount contacting him about the part on Friday, three days later Graham found himself in Georgia covered in latex and a hockey mask.
Principal photography commenced on March 8th for approximately six weeks under the pseudonym Aladdin Sane (named after a David Bowie song). Although McLoughlin wanted a fast pace and likeable characters, he was also aware that he was making a Friday the 13th movie and so required a team of talented special effects artist. Martin Becker was already a veteran of the series and would be assisted by Brian Wade (The Thing, Jaws 3-D), Bill Forsche (Critters, From Beyond) and the director's own brother, Jim McLoughlin (who would later work on The People Under the Stairs with Wes Craven), making Part VI a family affair. Problems would arise, however, when the MPAA (Motion Picture Association of America), who had grown increasingly hostile towards the franchise, would force the director to censor out most of the gore. Thus, Tom McLoughlin would shoot several versions of each death scene: an X-rated, R-rated and PG cut, so at least the graphic footage would exist for possible future releases.
Friday the 13th Part VI: Jason Lives was released in the US on August 1st 1986 and would back an impressive $6.7m on its opening weekend, although business would soon die down, resulting in it becoming the first of the series to not pass the $20m mark. The movie would be aided by the track He's Back (The Man Behind the Mask), which was performed by shock rocker Alice Cooper who, much like Jason, was working towards making a comeback. Although Jason Lives would receive a more positive response from critics this was still a Friday the 13th feature, with The New York Times stating that 'the film is still a gory waste of time that plays its murders for all the blood and guts they're worth. There are plenty of clichéd reaction shots of faces in terror, more than enough frames filled with bloody knives and severed heads. There is not, however, any suspense about Jason or his victims. He stalks, they scream, he kills.'
---
New From:
$3.66

In Stock

Used from:
$2.38

In Stock

Release date June 16, 2009.