Archive for January 2011
You are browsing the archives of 2011 January.
Throughout its thirty year legacy, the Friday the 13th franchise has boasted some truly memorable moments. But there were several scenes that were cut, either from the script or the finished film, for a variety of reasons. Here's a few that, in a perfect world, would have made their way into the series… JASON X: […]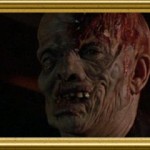 Ted White's introduction to the movie industry would be somewhat unconventional. Having played football for the University of Oklahoma in his youth, White served with the Marine Corps and, whilst stationed in San Diego in 1949, was asked to volunteer as an extra during a scene for a movie entitled Sands of Iwo Jima.
Whilst 1980′s Friday the 13th was a melting pot of ideas taken from a variety of recent successful horror films (specifically Carrie and Halloween), Friday the 13th Part 2 would lift a murder wholesale from a cult 1971 thriller called Reazione a catena. Originally distributed in the United States by Hallmark Releasing (who would also […]
Friday the 13th Part 3 would continue the tradition of the Grand Guignol-style theatrics that fans had grown accustomed to but and would feature some of the most graphic murders of the franchise, although as a combination of both the added 3-D effects and strict MPAA regulations, each set piece would ultimately be relatively blood-free. […]
Whilst many actors have portrayed the character of Jason Voorhees over the years, only one actor has the distinction of being the first ever Jason to don the infamous hockey mask. Whilst he had obscured his features behind a sack in Friday the 13th Part 2, the makers of Part 3 knew that they needed […]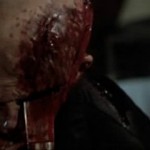 When Paramount Pictures announced that they would be bringing their lucrative Friday the 13th franchise to an end with The Final Chapter, the filmmakers were under pressure to deliver a climax that would not disappoint the fans. Throughout the two previous films Jason had impaled two lovers during sex and, perhaps most bizarrely, had crushed […]
Following the relatively blood-free restraint of Paramount's Friday the 13th swan song, 1989′s Jason Takes Manhattan, the franchise would return to its gruesome roots for New Line's first offering, Jason Goes to Hell: The Final Friday. The special effects were handled by KNB EFX, one of the most respected make-up and effects workshops in the […]
With all the technical challenges of a slasher film it is surprising that more are not directed by special effects artists. John Carl Buechler had been the first to helm a Friday the 13th movie, with 1988′s The New Blood which, whilst suffering from an uneven script and bland characters, boasted perhaps the most action-packed […]
Larry Zerner may not be a name familiar to those who do not follow the Friday the 13th franchise but his claim to fame was that it was his character that Jason Voorhees would obtain his now-iconic hockey mask from. Zerner, who would appear as practical joker Shelly in Steve Miner's 3-D sequel Friday the […]
Principal photography on Friday the 13th Part 2 was barely underway when the producers were forced to recast the role of Jason Voorhees, the film's demented killer. Warrington Gillette, the actor who had been set to portray the character, had proven to be a problem for the filmmakers, due to his inability to perform the […]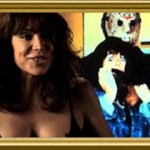 The Friday the 13th franchise is noted for having its fair share of scantily-clad victims, many of whom are either dispatched during or shortly after sex. Whilst several installments in the series have also boasted nudity, others have proven to be relatively restrained. Tom McLoughlin's Friday the 13th Part VI: Jason Lives was an attempt […]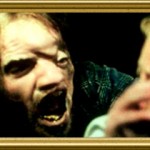 When Ari Lehman made an appearance at the end of Friday the 13th, little did anyone know that his character would one day become an iconic figure of popular culture. Whilst the killer had been revealed as Mrs. Voorhees, a respectable, middle-aged woman, the focus of the subsequent sequels would shift to her son, Jason, […]