Archive for F13 Cast
You are browsing the archives of F13 Cast.
Gimmie a D, gimmie an E, gimmie an A, gimmie a T, gimmie a H! Cheerleader Camp: To The Death began principle photography on Saturday the 14th in Nebraska starring genre veterans Jennifer Banko (Young Tina, Friday the 13th Part VII: The New Blood, Leatherface's Daughter, Leatherface: Texas Chainsaw Massacre III) and Ari Lehman (Young […]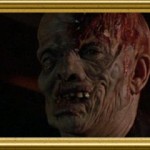 Ted White's introduction to the movie industry would be somewhat unconventional. Having played football for the University of Oklahoma in his youth, White served with the Marine Corps and, whilst stationed in San Diego in 1949, was asked to volunteer as an extra during a scene for a movie entitled Sands of Iwo Jima.
Whilst many actors have portrayed the character of Jason Voorhees over the years, only one actor has the distinction of being the first ever Jason to don the infamous hockey mask. Whilst he had obscured his features behind a sack in Friday the 13th Part 2, the makers of Part 3 knew that they needed […]
Larry Zerner may not be a name familiar to those who do not follow the Friday the 13th franchise but his claim to fame was that it was his character that Jason Voorhees would obtain his now-iconic hockey mask from. Zerner, who would appear as practical joker Shelly in Steve Miner's 3-D sequel Friday the […]
Principal photography on Friday the 13th Part 2 was barely underway when the producers were forced to recast the role of Jason Voorhees, the film's demented killer. Warrington Gillette, the actor who had been set to portray the character, had proven to be a problem for the filmmakers, due to his inability to perform the […]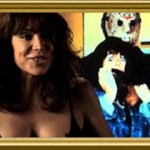 The Friday the 13th franchise is noted for having its fair share of scantily-clad victims, many of whom are either dispatched during or shortly after sex. Whilst several installments in the series have also boasted nudity, others have proven to be relatively restrained. Tom McLoughlin's Friday the 13th Part VI: Jason Lives was an attempt […]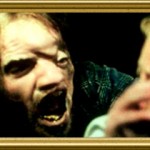 When Ari Lehman made an appearance at the end of Friday the 13th, little did anyone know that his character would one day become an iconic figure of popular culture. Whilst the killer had been revealed as Mrs. Voorhees, a respectable, middle-aged woman, the focus of the subsequent sequels would shift to her son, Jason, […]
The iconic image of Jason Voorhees has become a staple of popular culture, yet before the hockey mask became a symbol of fear the character was just a scared young boy. In Sean S. Cunningham's 1980 original, Jason had drowned in Crystal Lake in 1957 due to the negligence of a group of camp counselors, […]
Jason Goes to Hell: The Final Friday opened like any other Friday the 13th movie. An attractive young woman arrives at the seemingly deserted Camp Crystal Lake and immediately strips off to take a shower. When the house is thrown into darkness she goes to investigate, whilst still wearing nothing but a towel. Stepping out […]
Whilst there have been countless discussions on the merits of the slasher's 'final girls,' the victims themselves are often overlooked. The Friday the 13th series, more than any other, has boasted a cream of undiscovered talent that would later go on to enjoy varied degrees of success in Hollywood. Kevin Bacon, Corey Feldman and Crispin […]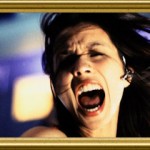 The slasher movie has repeatedly been accused of misogyny over the years and no franchise has been such a regular target as Friday the 13th. Yet, whilst over a dozen movies several of the victims have been teenage girls in their underwear or killed mid-coitus by a sexless serial killer, it could also be argued […]
Two years ago I spoke to actor John Otrin regarding his role as Tina's father, John Shepard, in John Carl Buechler's 1988 sequel Friday the 13th Part VII: The New Blood. Unfortunately, the interview was never published and remained gathering dust until now. Otrin was suspiciously absent from both Making Friday the 13th and Crystal […]