Biographies
Ted White's introduction to the movie industry would be somewhat unconventional. Having played football for the University of Oklahoma in his youth, White served with the ...
More Biographies
Whilst many actors have portrayed the character of Jason Voorhees over the years, only one actor has the distinction of being ...
Larry Zerner may not be a name familiar to those who do not follow the Friday the 13th franchise but his ...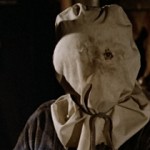 Principal photography on Friday the 13th Part 2 was barely underway when the producers were forced to recast the role of ...
The Friday the 13th franchise is noted for having its fair share of scantily-clad victims, many of whom are either dispatched ...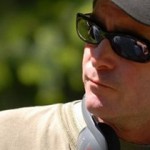 With all the technical challenges of a slasher film it is surprising that more are not directed by special effects artists. ...
When Ari Lehman made an appearance at the end of Friday the 13th, little did anyone know that his character would ...
The iconic image of Jason Voorhees has become a staple of popular culture, yet before the hockey mask became a symbol ...
Jason Goes to Hell: The Final Friday opened like any other Friday the 13th movie. An attractive young woman arrives at ...
Whilst there have been countless discussions on the merits of the slasher's 'final girls,' the victims themselves are often overlooked. The ...