Archive for feature
You are browsing the archives of feature.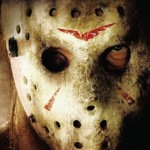 I get 100 emails a day asking for the USA artwork/release date - what, like I somehow forgot to post that stuff if I have it? Sheesh - when I know, you'll know. But those delicious limeys over in the UK are getting it on July 27th and here's the art. Pretty groovy, I reckon.
Source: [...]
Ugh. I can't even begin to list the things wrong with most these artworks, but I'll leave that to you cats. Nice one, Paramount - just when we thought you couldn't do worse than the covers for the older DVD editions.
Source: Fangoria
LOL @ fan commentaries being axed. Not trying to be snarky at all as I myself have been part of commentaries and magazine articles as someone representing "the fans", but it's humbling to know that the quality of DVD special features would really drop if they started accepting easy fan participation and their/our second-hand info [...]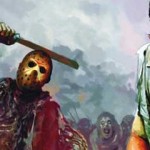 Scoped out this rather excellent interview with Jeff Katz, encoring comic script duties for June's sequel to Freddy Vs Jason Vs Ash, subtitled Nightmare Warriors.
In the 80's the Friday The 13th films came under fire upon the release of almost every chapter. But there was also somewhat of a controversy in the UK over the computer game. Yes, "computer game" - did I stutter? Of course when people think of a playable Friday The 13th they automatically default their [...]