It is hard to believe that the newest Friday the 13th film was released over a year and half ago already. Before you know it, we'll be into the new year and past the two year mark with no official news on a sequel in sight. Many have debated the 2009 film and it's place in the franchise. However, now that a lot of time has passed and numerous other reboots and remakes have been released from the horror genre, have the fans changed their outlook on the 2009 film? Does comparing the film to other genre remake efforts help shed a better light on the newest Jason Voorhees?
Remember the first behind the scenes images to be released?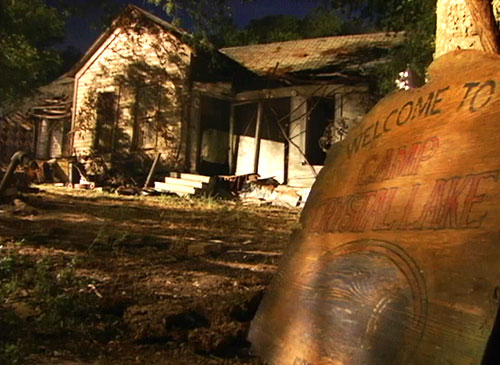 Or, how about when we were first shown the mask on the MTV behind the scenes video.
The excitement level for this film was through the roof. So much so, that it was guaranteed to take home a lot of money from the box office! As with every film with high expectations, it was destined to fail with certain fans. The film's billing as a reboot and Producers proclomation of returning to the original four film's look and feel gave numerous fans false visions of yesteryear.
The newest Friday movie is a good horror movie and a good Friday the 13th film. However, it will never live up to the nostalgic views of many of the Friday the 13th faithful. Back in 1985, fans absolutely hated A New Beginning. That is a very generous statement as it was actually a much worse feeling. All of these years later, a shift in feelings has occured towards Part 5 and now many people can embrace the film. In the coming years, perhaps more and more people will be more accepting of the 2009 film as well.