Archive for His Name Was Jason (2009)
You are browsing the archives of His Name Was Jason (2009).
Director: Daniel FarrandsWriters: Thommy Hutson, Anthony MasiStarring: Tom Savini, Kane Hodder, Adrienne King, Sean S. Cunningham, Todd Farmer, Amy Steel, Harry ManfrediniMusic: John Corlis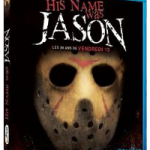 Inevitably, all films in the Friday the 13th franchise will be released on Blu-Ray high-definition discs. Currently, you can only purchase Friday the 13th (1980), Friday the 13th Part 2, Friday the 13th Part 3, Freddy vs Jason and Friday the 13th (2009) on Blu-Ray disc. Would you ever think that last years documentary on the [...]
Just a heads up for the people who have not seen His Name Was Jason, on Friday May 21st at 5:35 AM,  Encore will be broadcasting the series documentary. Yes, this is very early, but if you have not seen the documentary and have Encore, perhaps you could set your DVR. There are a few [...]
Visitor, mark farndale, recently commented that the documentary, His Name Was Jason, will finally be released in the European market. More specifically, the documentary is being released in the U.K. on April 5th. The only feature that looks to be absent compared to the U.S. release is "Freddy vs Jason in 30 seconds with bunnies". [...]
Our friend daizab received his copy of His Name Was Jason and shared with me some pics and information about the package and extra features. This release is missing three features the US release included:  "Freddy vs Jason in 30 seconds with bunnies", "Jason takes COMIC-CON", and "Shelly lives". What this release lacks in features [...]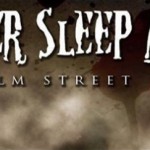 Yes, we're a FRIDAY THE 13TH site, but HIS NAME WAS JASON was all kinds of rock, so now that the same creative team are back to conquer Freddy-land, I felt I had to chime in with a show of support. Besides, you just know it'll be touching on FREDDY VS JASON, though it'll be [...]
On Septemeber 16th, His Name Was Jason will be released in Japan. There are two versions that are being sold. One version is the normal version which looks to contain the same content that was released in the United States. The other version is the Memorial Version and it comes with an original design T-Shirt. [...]
HIS NAME IS JASON must have been a powerhouse success in the genre market because Anchor Bay Entertainment are re-releasing the documentary in a single-disc edition on June 16th with a $14.95 RRP.
Here's a great new interview with Dan Farrands, (pictured here at last year's Writer's Strike with The Shape) the friendly director of His Name Was Jason (now availible, for those of you sleeping inside a zipped camping bag). Pay close attention to his comments about the DVDs for part 7 and 8. Long lost scenes [...]
REVIEW: Christian Sellers Thanks to Michael Moore, Metal: A Headbangers Journey and Going to Pieces: The Rise and Fall of the Slasher Film, the documentary is no longer something that is reduced to a DVD featurette and has now become a movie in its own right. The one movie that gorehounds have been counting down [...]