Now, I am sure that many of you will see this and think to yourself, why are we even bothering to vote. Well, there were similar instances, like this one, where it may seem blatantly obvious who should win. However, there are people who may think differently than the majority and should have an opportunity to have their voices heard. Otherwise this type of game would not be fair to everyone.
Ok, disclaimer done and over with. Now, here is your chance to vote on which composer you think should create music for the ultimate Friday the 13th music. Choose from the list of past Friday the 13th composers that should make a new chapter of Friday the 13th!
---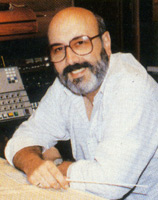 Harry Manfredini (Friday the 13th 1980 – Part 7, Jason Goes To Hell, Jason X)
Famous for creating the Ki Ki Ki Ma Ma Ma trademark sound of the franchise and one of the first composers to use a synthesizer in a horror movie.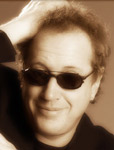 Fred Mollin (The New Blood, Jason Takes Manhattan)
Fred was working for Paramount on various projects, including the Friday the 13th: The Series show that ran in syndication for a number of years. When Harry Manfredini was unavailable to create a new score for The New Blood, Fred was brought in to supplement some of the stock audio Harry had created for previous Friday's with his own unique brand of music. When Jason Takes Manhattan was put into production, Fred was brought back due to his ties with the studio as well as a needed new sound to fit Jason leaving Crystal Lake and heading for the big city.
Graeme Revell (Freddy vs Jason)
Graeme has worked on a lot of major Hollywood films, including the Harrison Ford/Jack Ryan movie, Clear and Present Danger, The Bone Collector, starring Denzel Washington and of course Bride of Chucky. When Ronny Yu was hired to direct Freddy vs Jason, it was a no brainer that he would bring Graeme along for the ride after their great working relationship on Bride of Chucky. Graeme score fit perfectly for the film as he added a comic book feel to the film while staying true to the original cues of both the Friday the 13th and Nightmare on Elm Street franchises.
Steve Jablonksi ( Friday the 13th 2009)
Known very well in the video game world for his scores for Modern Warfare and other titles, Steve burst onto the motion picture scene with his score of the 2003 remake of The Texas Chainsaw Massacre. Since then, he has gone on to score most every movie Platinum Dunes has produced as well as create scrores for the Michael Bay movie, The Island and both Trasformers movies. His score for the Friday the 13th reboot had more of an industrial edge to it and focused on more pulse pounding beats and very minimal instrumental beats.