Archive for July 2009
You are browsing the archives of 2009 July.
Steve De Roover of  www.moviepulp.be / www.dvdinfo.be recently interviewed Shavar Ross who played Reggie the Reckless in 1985′s Friday the 13th: A New Beginning. Shavar discusses his expreriences in the film, what the film did for his career at an early age and what he currently is doing now. How did you get involved in the movie/entertainment-business [...]
I just wanted to share this cool banner with everyone. As you can see things are moving along swiftly in preparing this event.  I really hope all fans can make it out to this once in a lifetime event!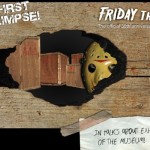 Part of the big news I mentioned can finally be posted. Mario Kirner, who owns the Friday the 13th Props Museum is in serious talks to bring his entire museum to the 30th reunion. For those of you who have not seen his collection, it is quite impressive. What's exciting about this rare opportunity is [...]
"Germaniac" has been a busy boy and with the help of Google Earth and the The Friday the 13th Community we now seem to have the filming location of A New Beginning.  I am pretty sure this is it, but check out the photos below to see for yourself. If anyone lives near this area, see if [...]
I have found out some really big news pertaining to the Friday the 13th 30 year reunion next year. I cannot say what it is now as final details are still being hammered out. I promise you that if this goes through, fans will be very excited and will defnitely want to head down to [...]
Coming soon to Friday the 13th films is a new game that will pit all of your favorite characters against each other and you, the fans, are in control of who wins. One huge bracket of all of your favorite Friday characters will be broken up into their own divisions. Each division will be comprised [...]
Created by House of Horrors. I really like this bust. Great detail and screen accurate to boot. When the bust is completed with shirt and hock  it truly looks amazing , and in a way, terrifying.
Some fans may not like the movie as it fits into the series, but you must appreciate the Japanese poster created to promote the movie in theaters. This is by far my favorite of all of the Japanese 1-sheets for the series. I love how they cover Tina's breasts with a bra using some pre [...]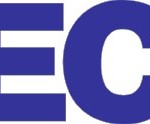 That seems to be the word coming out of Comic Con.  With the horror collecting community now buzzing, what does this mean for the amazing Cinema of Fear line, featuring horror icons from the New Line House of Horrors, from Mezco?  What does NECA have in store? Can they live up to the highly popular Cinema of Fear [...]
For those figure collectors that have been clamoring for a release from Jason Takes Manhattan, here is something of interest. This figure is up for auction on eBay and it's pretty damn sweet. I love the fact that it comes with JJ's guitar and Julius's head. There is some great detail in this figure. Also [...]