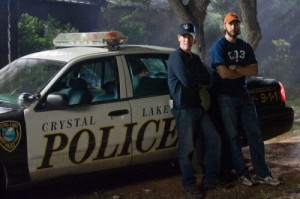 Brad Fuller added the following to his Twitter page today:
on the mixing stage working on NOES. Still hoping for some good news that will take us back to Crystal Lake.
Even though Warner Bros. and New Line have announced the release date of August 13, 2010 for the Friday the 13th sequel, it seems as though it has not been given the green light. So, this lends further proof that there has been no casting and that the script has not even been approved yet. Hang in there as news shall be coming forth soon!