Archive for May 2009
You are browsing the archives of 2009 May.
For all of you UK fans who have been wondering when you're getting Jason, 2009 style in High Definition, well wonder no more. Blu-Ray.com is reporting that Friday the 13th (2009) is heading your way in August.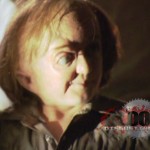 Here are images from the deleted scenes of Young Jason in Friday The 13th (2009).
If you plan on attending Comic Con this year (July 23-26), you'll have the opportunity to snag one of 400 exclusive busts from Action Figure Xpress (compliments of Gentle Giant), featuring Jason from Friday the 13th part VI: Jason Lives. Gentle Giant offered up a similar bust recently that was very similar pictured HERE. This [...]
This trailer is great. Not only does it feature some cut dialogue that did not make it into the movie, but it contians music, as mentioned by a poster on youtube, from Star Trek 2: The Wrath of Khan. Check it out and enjoy! A New Beginning Trailer
A few weeks back I posted images of the front covers and Part 1 and Part 2 had slightly different covers than what we are use to seeing on VHS, Laserdisc and DVD. Well, I finally got my hands on the Friday The 13th CED's this week and wanted to share images of the back [...]
If you live in or near Hartford, Conneticut then you could meet Derek Mears and other Friday stars in person. Monster Mania Con will be held June 12th through 14th and will host the usual suspects besides Derek. Get your tickets, meet the new Jason and enjoy your favorite franchise up close and personal.
I know that I am way late on talking about this item, but I was on Toys R Us's website purchasing something and came across the replica hockey mask from the new Friday the 13th. I have seen this floating around eBay and other places for sale, but I did not realize how good this [...]
               Damn folks, it's been awhile since I (Kane) have posted here on fridaythe13thfilms.com. I have had alot going on lately that has kept me really busy, but ok who cares I'll get to the point. Earlier today I was watching tv and saw one of those Advair commericals for asthma. Well, all of [...]
I found a pretty cool pair of 3-D glasses posted on eBay for sale yesterday and thought I would share with those of you that have not seen these yet. These original theatrical 3-D glasses were given to lucky viewers at the 25th Anniversary screening of Friday the 13th PART 3 in 3D which was [...]
If you live in Los Angeles and have no plans for for Friday June 5th, then you can be treated to a triple feature of Friday the 13th. The New Beverly will be showing The Final Chapter, A New Beginning and Jason Lives back to back to back. I am jealous as I don't live [...]