Archive for November 2009
You are browsing the archives of 2009 November.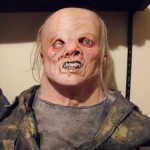 I would of liked to see more closeup pics and from some different angles, but I like the clothing that is included with this bust. Check out the description below for more information or go to buy the bust Dont let this one slip away, latex bust foam filled, cannot be worn. awsome display piece [...]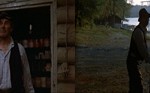 We are down to the final 4 characters in this 4 month long contest. There has beenso much written about these matchups and where the votes rank that now is the time for you to turn out and vote. Some have been skeptical to vote as they think that it won't matter. I would say [...]
There was no surprise that Mrs. Voorhees would win this round as she is one of the most popular characters in the franchise. I, however, have been unsure about Shaeriff Garris throughout this game. He keeps on winning, though and has a great chance to possibly win it all. What started out close with Axel [...]
I really like both of these creations from Part 3. The hockey mask is striking in it's accuracy and I think everyone will agree that this and the bust are spot on with the movie. To see more pictures and to find out more about these items, check out jasonlivessince1980 at his new blog, http://jasonlivessince1980.blogspot.com/.
Hey everyone, if you know Deadpit.com and their online radio show then you should check out their review of their special Friday the 13th shows. They have great interviews with various actors from the movies in the series and are very informative. Click the image to listen to the show or, if you want to [...]
Throughout the last 30 years there have been many magazine releases for the Friday the 13th movies. Fangoria magazine has released a great number of magazines dedicated to the franchise. There are, however, a lot of other magazines, like Gorezone, Starburst etc. that have released magazines with articles on the franchise. What magazines from the [...]
I am a huge fan of marketing from different countries for the franchise and really like to collect foreign posters. I just found some posters from different countries that I have not seen before. I think they look awesome and wanted to share with everyone. If anyone knows where I can get these, please send [...]
Alright, I lied. Watch every kill except for the new Friday the 13th. I also noticed that there are a few kills missing from Jason Goes To Hell. And even though I know most of you guys and girls share a certain type of dislike for Jason Goes To Hell, I know you all have [...]
VOTING CLOSED Will young Jason be able to melt his mother's heart and have her allow him to move onto the next round? Or, has revenge darkened her heart so much that not even her own son can stop her from realizing her destiny? Which Voorhees will move to the final four, starting next week? [...]
One's Customs is back with another knock out custom figure. This time he created his custom rendition of Jason from the new Friday the 13th. This is an awesome set that includes a display base that can be changed between Jason's lair or the dock murder scene. This is a fully articulated, highly detailed, mega [...]