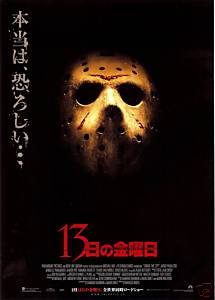 Here's something a little different for everyone to check out. Moving Pictures Haiku Film Reviews create haiku poem style reviews of various movies and franchises. They recently compiled all of their reviews for the Friday the 13th franchise and they are very clever. Read all of the haiku reviews and check out a preview of a few movies below.
Part One (aka "His Mom Did It")
Porn star camp owner -
You know he's going to die
Where the hell's Jason?
Part Two (aka "Sackhead")
Oh, Sackhead Jason -
So dumb he's tricked by sweater
But still can use phone