Archive for April 2009
You are browsing the archives of 2009 April.
A friend sent me photos of the Friday the 13th Part 2 VHS distributed in Turkey back in the 80′s and it had be laughing hard. I immediately thought of the fans here on our blog and the recent discussions of the new DVD covers being released in June. Everyone knows that the Part 6 [...]
Will you be getting the Theatrical Cut, or the Killer Cut? And on that topic, don't you think they could bother creating different cover art for the two DVD editions? Click for larger versions… Source: Icons Of Fright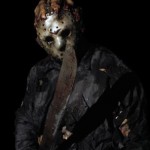 Mario Kirner is the creator of the Friday The 13th Props Museum. His museum houses numerous props and costumes from all of the Friday the 13th movies and are proudly displayed at his website www.fridaythe13thprops.de With the impending Profiles In History Auction approaching this weekend, I thought it would be interesting to find out more about Mario's background [...]
Here's a fun little game called ESCAPE FROM CAMP CRYSTAL LAKE I was tipped about by my good friends at Horror Yearbook & Nightmare At Elm Street Movie.
HIS NAME IS JASON must have been a powerhouse success in the genre market because Anchor Bay Entertainment are re-releasing the documentary in a single-disc edition on June 16th with a $14.95 RRP.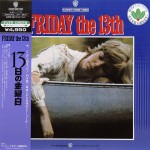 Here's a look at the Japanese Laserdisc for Friday the 13th. I hadn't seen this in a long time and while I was searching around for some Friday memoribilia, I found this little gem. I've never owned this before as it normally cost around $150 to $200. Now that the uncut Blu-Ray and DVD are [...]
A couple of months back there was notification put out that Profiles in History was going to be holding a humongous auction of many items from Hollywood past and present films. Inluded in this auction will be items used on-screen in the new Friday the 13th that was released this past February. These items are [...]
Dusk has already shown you the cover art for the UK release of Friday the 13th. Now, check out this ad for the upcoming US release of the DVD featuring a listing of all of the special features included on the theatrical and uncut DVD/Blu Ray releases
I found this while browsing eBay, and I have to say, there is nothing better out there that I have seen. The mask is so incredibly detailed, and it also comes with the hockey mask. Bonus! The bidding goes through April 18th and the price is at $142.50. If you have the money, go ahead [...]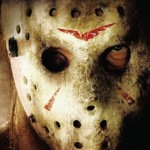 I get 100 emails a day asking for the USA artwork/release date – what, like I somehow forgot to post that stuff if I have it? Sheesh – when I know, you'll know. But those delicious limeys over in the UK are getting it on July 27th and here's the art. Pretty groovy, I reckon. [...]