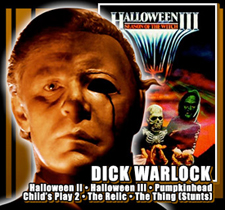 Dick Warlock is famously known for playing The Shape in 1981's Halloween II. However, his stunt work has allowed him to be apart of numerous other horror movies throughout the years for which he has garnered even more fans outside of the Halloween series. Not only did he work on movies such as John Carpenter's The Thing and Pumpkinhead, but he also worked as Stunt Coodinator on Friday the 13th: A New Beginning. It was here that Dick obtained and still owns the only hockey mask to be used in three different movies.
That mask was used in Friday the 13th Part 3, The Final chapter and A New Beginning. The mask is pictured below.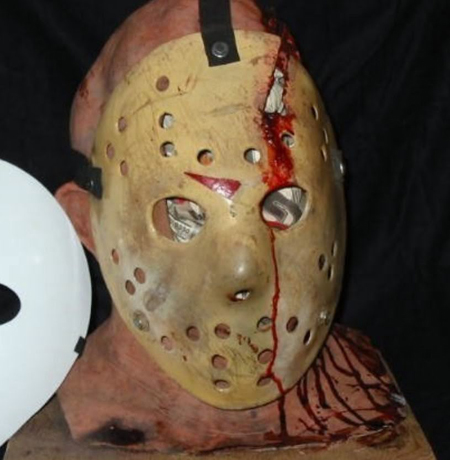 So, if you have the opportunity, get out to Horrorhound Cincinnati November 12-14 and say hi to Dick Warlock and have him tell you all sorts of stories from the movies he has been involved in, and of course ask about A New Beginning!