You all remember the "Killer Cut" of the 2009 film in which Jason was shown sharpening his machete on the grindstone, right? One of the items I thought they could have added to the film was to have a good ol' face to the grindstone kill. It would have been pretty gruesome and made for a unique kill in the series. Well, the folks at Halloween Horror Nights are utilizing that same grindstone for something special to see by visitors to the maze, Kill Jason Kill, at the themed event.
On the gore scale..the "Grindstone Kill" in all new Friday the 13th maze is an 11. Didn't see this kill in the film but you'll see it at HHN.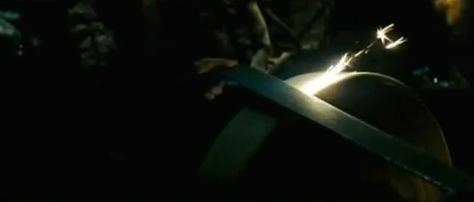 We can't wait to see what happens to those unsuspecting victims at Halloween Horror Nights starting September 24th at Universal Studios Hollywood. If you want more information on the Friday the 13th maze or other events at the theme park, check out their website!
Would you liked to have seen this type of kill in the new film?



SOURCE:  TWITTER