UPDATE: SCENES HAVE BEEN REVEALED
We all are very knowledgeable when it comes to the franchise. I am sure any number of us can pick out music, or a phrase, or whole dialogue when listening to a TV from afar and guess exactly what Friday the 13th movie those are from and even the exact scene. So, maybe we can test your audio skills another time, but for now, the question is could you visually pick out a scene and tell us from what movie and what scene it is from?
It's easy, just look at the picture and tell us. Oh, well there is a little bit of an obstacle. You'll have to be able to get through all that distortedness first. Can you pick out the scene and movie the pictures below are from?
Scene #1  (Pam ready to throw chainsaw at Roy in barn in A New Beginning)
Scene #2  (Ginny in Bar with Ted and Paul in Part 2)
Scene #3  (Deckhand on boat telling Scott, "they're all doomed" in Jason Takes Manhattan)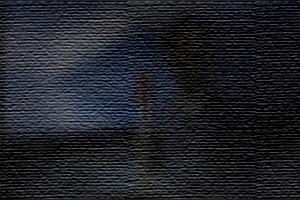 Scene #4  (Jason's head sliding down machete to floor, The Final CHapter)
Image #5  (Paul telling campfire story in Part 2)
Image #6  (Ali in barn asking, "what are you guys doing up there" in Part 3)
Image #7  (Chewie and Lawrence playing shoot the boot in F13 2009)

Image # 8  (Two cops getting heads smashed together by possessed Robert in JGTH)