Archive for crazy ralph
You are browsing the archives of crazy ralph.
I posted about this back in August, but now it looks like the Crazy Ralph bust is completed with paint job. Over at Scab's Horror Blog, scabby posted a pic of a completed Ralph bust and mentioned it was created by Josh Stephenson. His website should be active soon, so I hope to have a chance at purchasing [...]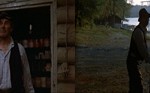 We are down to the final 4 characters in this 4 month long contest. There has beenso much written about these matchups and where the votes rank that now is the time for you to turn out and vote. Some have been skeptical to vote as they think that it won't matter. I would say [...]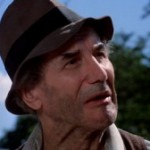 VOTING ENDED
Will the allegiance to Ralph come to an end this week? Or, will Ralph be able to overtake Tommy Jarvis and move one round closer to facing off against Jason of The New Blood?
Crazy Ralph (Friday the 13th 1980)
Remember everyone, God sent him. Do you need anything else? I still can't believe how in [...]
VOTING CLOSED
Now we will we will see a true test of fan loyalty. The trend has been mostly characters from the original 4 movies progressing to the later rounds, however, I think Sheriff Garris has a solid following and is one of the better characters in the series. Everyone loves Officer Dorf, but who really [...]
VOTING HAS CLOSED
I thought that this would be an interesting matchup. You have two of the franchise's marquee characters. They are recognizable by anyone who has followed the franchise. One character is iconic for telling them they're al doomed and the other for giving Jason his iconic mask. Which character will survive to Round 3?
Crazy [...]
One's Customs is almost ready to unleash his Crazy Ralph figure among us for sale. Check out the pics below and look for this figure to be available very soon!
I have been saying for a couple of years now that I wish we would start seeing masks and/or busts of other main characters from the franchise. I think a collection of busts that included Jason, victims and survivors would add a lot to the overall feel of a fans collection.
Well now, Lewis, has posted [...]