We have covered at great length how the filmmakers of original five films of the series, from the 1980′s, loved to incorporate the dream sequence into the ending of the story to throw the audience off balance. In the case of Friday the 13th Part 2 and A New Beginning, the audience is left without a feeling of finality. Were those endings reality or just a dream? The debate has raged on for decades in the case of those two films.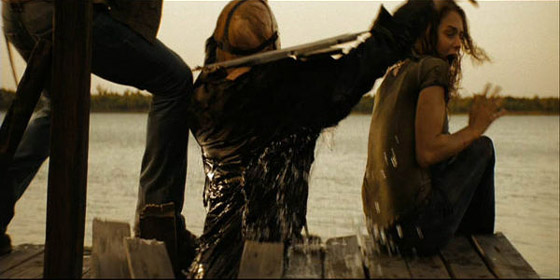 Lost amongst some of the hatred for the new 2009 film, which seems to have waned thanks to the Nightmare On Elm Street remake, is the fact that the Friday reboot brought back the jump scare/dream sequence ending. There have not been too many debates about this ending and it is a little surprising, considering how much fans like to pick these films apart and also like to reminisce about the old Paramount films.
Was the ending of the Platinum Dunes produced 2009 film a dream, or did Jason swim back to the dock and pull Whitney underneath the water to her death?
Posted by jasonsfury