It has been many years since Kaiyodo released their vinyl model kits for Jason Voorhees. In fact, their last model kit, which was released by Screamin', coincided with the launch of Jason Goes To Hell in theaters in 1993. We have showcased the original model kit for visitors in the past.
Below are the three kits that have been released previously. Starting on the left, this is the first kit that was released by Kaiyodo in 1987. It is the typical garage kit and the special feature of this kit is Tom Savini's head. The middle kit pictured was released by Screamin' in 1988. The third image to the right was produced for release in 1993 with Jason Goes To Hell. This kit used Kaiyodo's original design from 1987, but changed the head to fit the look of Jason in Jason Goes To Hell.
Well, now it looks as though Kaiyodo wants to resurrect Jason for themselves. One of our great visitors, Lester Romero, pointed me to a big surprise pertaining to Kaiyodo releasing a new Jason Voorhees action figure. The blog that detailed the new Jason figure was in Japanese, so I found another blog that briefly explains things in English.
"Another surprise from Kaiyodo in its Sci-fi Revoltech series: Jason from "Friday the 13th". October release I believe."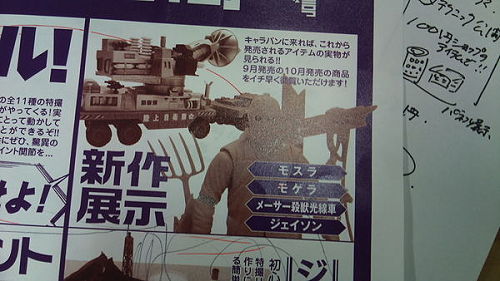 Check out the pic above. It is a little hard to see, but there is a pitchfork and what looks like a sign post. We'll see if we can find a better picture and more about this figure and let everyone know as soon as possible.
SOURCE: ngeekhiong.blogspot.com