By now most people are aware of the Jason vinyl model kits that were released in the early 90's. There was the original Scream' kit and then the Jason Goes To Hell Screamin' kit released to tie in with the movie. However, before these kits were released by Screamin' Kaiyodo released their own version in late 80's. This version is really cool as it includes Tom Savini's Head!
 
Here are the parts included in the original kit.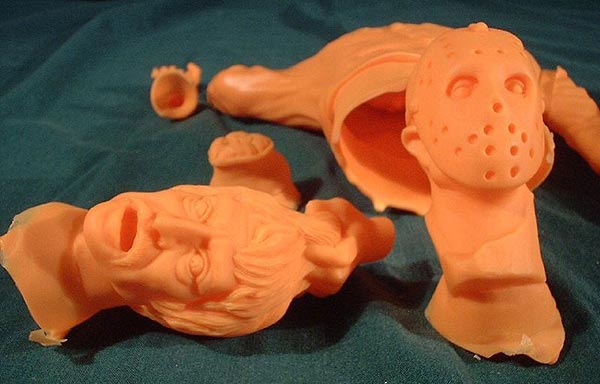 Here is the original box the parts came in.

The instructions give the visual of what the model kit looked like assembled.
I wish they would have produced this version worldwide. This indeed is a great collectors item. Thanks to Figure Dreams for the photos and information