I have posted about the Japanese Laserdiscs before, so I thought that for those of you that have not seen close up pics of the movies, I would showcase the Part 3 laserdisc.

Check out the pic to the right with Chris wearing a winter jacket. She never wore one in the movie. She wore a windbreaker jacket in later scenes in the movie.
A poor quality image of the front of the insert that is included with the movie. Basically, Japanese laserdiscs include inserts much like DVD's include inserts.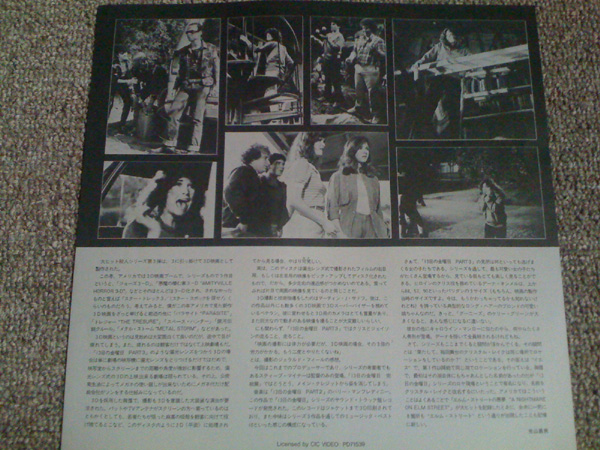 This is the back of the insert. I like that this insert displays a lot of photos from the movie. There are inserts from later releases in the franchise that show little to no images from their respective movies.
Posted by jasonsfury