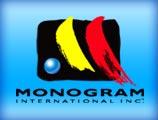 Looking for something unique to give to a Friday the 13th fan/collector in your life? Monogram International has followed the trend of teaming up with the New Line House of Horrors to bring fans and collectors some very unique items.
First up is the Friday the 13th Jason Voorhees Friday the 13th travel mug. The mug features the same image that appeared on the hockey billboard in "Jason Takes Manhattan" on one side, and on the other, a picture of Jason ready to attack in a scene from "Jason X". When it comes to merchandising these days, where Jason goes, Freddy is sure to follow. Monogram also offers a mug in the same style featuring two iconic images of classic Freddy, as well as "New Nightmare" Freddy.
Also currently available, Monogram serves up some unique keychains. Both feature images of pre-Uber Jason from "Jason X". One is made of rubber and the other of solid pewter. Both are "3D" in nature and Jason's visage emerges straight off the keychain itself. The back of both keychains contains the "Friday the 13th" logo. The rubber keychain features a red plastic clip, whereas the pewter keychain contains one made of metal. Freddy also pops up on two keychains of his very own featuring the "New Nightmare" version of the dreamstalker.
More products will follow in the very near future from Monogram. Look for many more items such as keychains with soundclips, tankard mugs, banks, and diorama paperweights!

For more information on these products as well as upcoming products from Monogram International, please visit their official site by clicking HERE. You can browse their complete catalog! You may also call (727) 536-1941 for futher ordering information.