I finally got a chance to watch New York Has a New Problem- The Making of Friday the 13th Part VIII: Jason Takes Manhattan. This making of featurette on the new Deluxe Edition of the film is actually very informative. I think that I liked this featurette mainly because Jason Takes Manhattan has not received as much attention as most of the other films. Alot of the information given on the featurette is new and not heard of before.
There are some great on-screen interviews with actors that I have never seen outside of being on the big screen so it was very refreshing to see them in the current day discussing the movie and giving their thoughts from the production of the film. If you have not seen this yet, then enjoy my brief rundown. Please make sure to watch this at some point as it is a treat for the fans.
Kane taking a breather inbetween takes with Kelly Hu
Fred describes how working on this movie was more comfortable than Part 7 as he got to score this entire movie himself and also he felt that he built a rapport with the production crew since he had worked on 30 some episodes of Friday the 13th The Series.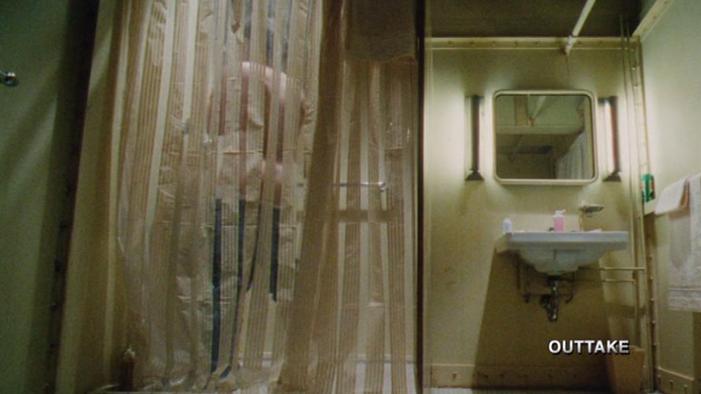 Rob Hedden jumps into the shower and gets naked to ease Sharlene Martin's nerves when preparing to shoot her shower scene. Hedden explains that the dailes of this film actually made it to the Paramount execs!
Sharlene explains how Rob Hedden was great to work for and was gracious in making her feel comfortable on set. Look what he goes through by viewing the above image.
Tiffany explains how her harpoon scene on the boat was a one take situation and that she had to stay completely still as they actually shot the harpoon arrow towards her head. She exclaims that she was genuinely frightened.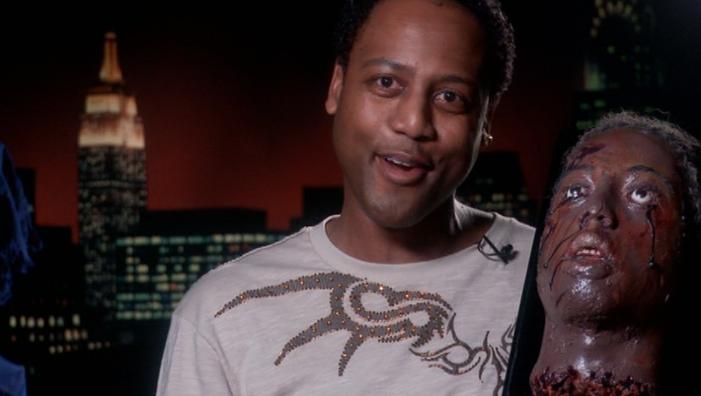 V.C. Dupree talks about how he showed up for filming and that Kelly Hu was so excited to be filming a Friday the 13th film. He thought he was filming a movie called Ashes to Ashes and was completely taken back by the revelation.

Tim Mirkovich talks about his time getting the makeup applied for the young Jason character and the time he spent in water. He also describes that scene at the end that was cut from the film. To be shown in another post!