As US fans await the ultimate DVD and Blu-Ray box sets to be released uncut and remastered, I thought I would share some of the French box sets that are available right now for purchase. You can purchase these box sets by visiting http://www.amazon.fr
VHS Box Set Released October 2000.
This set includes Part 2 through 8 and excludes the original as Warner Bros. hold the distribution rights to that movie.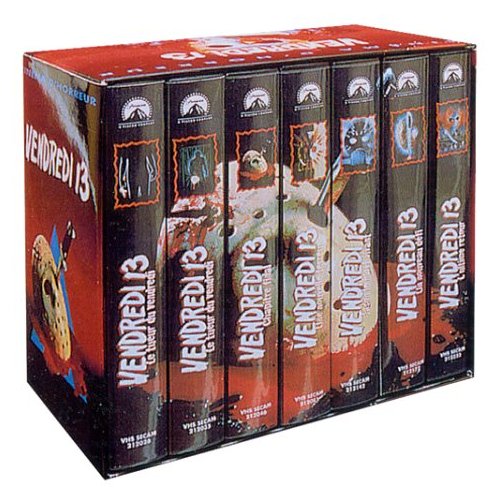 Original DVD Box set Released Ocotober 2005.
This set includes the first wave of Friday the 13th DVD's that were also released in the US. The original 1980 classic was excluded from this set as well.
Remastered DVD Box Set Released October 7, 2009.
This box set boasts 8 discs, but I am not sure if the original movie is included as Warner still holds distribution rights in this region and the box set is a Paramount release. I have said before that I love the design of these DVD covers.