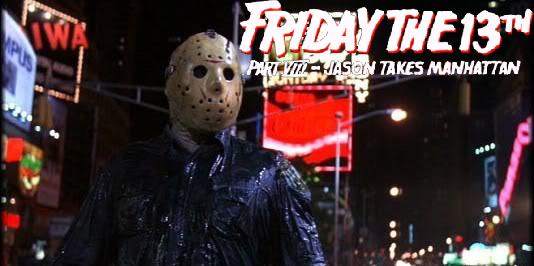 The number one complaint of Friday the 13th Part: Jason Takes Manhattan is that, well, Jason really wasn't in Manhattan. Outside of one of the sweetest shots in horror film history, Jason in Times Square, he either spent his murdering ways on a cruise ship or in the back alleys of Canada.
Director Rob Hedden's original vision of the film was epic in scale as he envisioned trips to many of New York City's historical landmarks. His prize scene would have had boxer Julius square off against Jason in Madison Square Garden. Indeed, that would have been an epic battle with the scenery as the backdrop all by itself.
It is known that many fans were already sickened by the fact that Paramount was taking their beloved slasher away from Crystal Lake. But, if the original concept of Jason Takes Manhattan was allowed to go forward, would the fans have embraced the film with a more positive attitude?